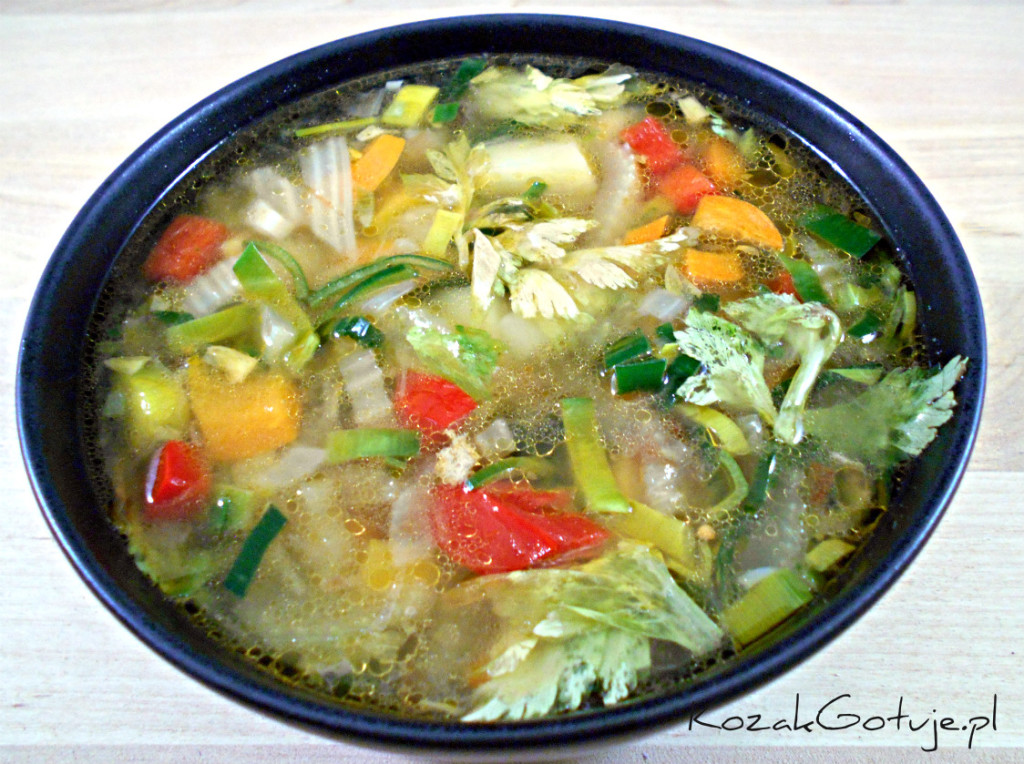 Zupa selerowa to danie, które niezbyt często gości na naszym stole, ale jak już się pojawi, to wszystkim bardzo smakuje. Spróbujcie naszego przepisu na zupę selerową.
Składniki:
3-4 łodygi selera naciowego
2 ziemniaki
1 cebulka, pokrojona w kostkę
1 strąk papryki żółtej lub pomarańczowej
kawałek pora
Vegeta, przyprawa do zup w płynie
1l bulionu
olej lub oliwa do smażenia
Przygotowanie:
Na rozgrzanym oleju smażymy cebulkę, aż się zeszkli. Dodajemy pokrojone w kostkę ziemniaki i smażymy przez chwilę. następnie dodajemy pokrojoną w kostkę paprykę i dalej smażymy. Warzywa przekładamy do garnka, zalewamy bulionem i gotujemy do miękkości. Na koniec dodajemy pokrojonego w półksiężyce pora i gotujemy na małym ogniu jeszcze przez 5 minut. Przyprawiamy do smaku i… zupa selerowa jest gotowa. Smacznego!